youtheory Slimming Citrus Fruit, 120 Tablets
Rp 339,218.60
This Item is Only Available Online at Costco.com
Promotes Body Fat Reduction and Abdominal Fat Loss
Features a Proprietary Citrus Fruit-Based Blend
Description
Size Guide
Additional information
Reviews (0)
Description
Youtheory® Slimming Citrus Fruit features a proprietary citrus fruit-based blend that is clinically studied for healthy weight management.†

This unique fruit combination is backed by three published studies.

†1 ,2 ,3 

When used in conjunction with a sensible diet and exercise, 

Slimming Citrus Fruit

 may provide targeted results in the following areas:

• abdominal fat loss†2 ,3 

• body fat reduction†1 ,2 ,3
Citrus fruits are most commonly thought of as a source of vitamin C. But citrus fruits are so much more complex – from a nutritional and wellness standpoint. The term "citrus" covers a diverse group of tropical/subtropical fruits (such as oranges, lemons and limes) that are bursting with phytochemicals. In particular, citrus fruits supply a range of polyphenols that serve important biological functions in plants… and may exert beneficial effects on human health when consumed in the diet.†4 ,5
Slimming Citrus Fruit is a polyphenolic mixture made from the juice, peels and seeds of select varieties of fruit: red orange (Citrus sinensis L.), sweet orange (Citrus sinensis L.), grapefruit (Citrus paradisi Macfad.) and guarana (Paullinia cupana Kunth). This patented blend is standardized to 20% flavanones and contains a total synergistic polyphenol content that is unlike anything found in nature. These bioactive polyphenols have been extracted by physical treatment (crushing, cold pressure, filtration, drying) and measured using the most advanced technologies available (including high-performance liquid chromatography) to ensure purity and potency.
Studies show that polyphenols, especially those found in Citrus Slimming Fruit, possess significant lipolytic activity.1 ,6 In other words, polyphenols help break down fat. Emerging research suggests that polyphenols exert this lipolytic effect by inhibiting the body's PDE-4 (phosphodiesterase-4) enzyme system.7 ,8 In short, PDE-inhibitors increase levels of cAMP (cyclic adenosine monophosphate), which activates lipase and mobilizes stored fats.

Suggested Adult Use:

 Take one (1) tablet twice daily with food.

Other Ingredients: Calcium carbonate, stearic acid, dicalcium phosphate, cros- carmellose sodium, magnesium stearate (vegetable source), silicon dioxide, microcrystalline cellulose, modified cellulose.

This product is manufactured in a facilty that processes whey milk protein and fish extracts.

Usage Warnings: Check with your doctor before using this product if you are taking medication or have any medical conditions. Do not use if you are pregnant or nursing. Do not exceed the recommended daily intake. Not intended for persons under 18.

Keep out of reach of children.

Store in a cool and dry place after opening.
About youtheory®


Youtheory

®

 is a Southern California based company and lifestyle brand. Our mission is to develop pure and innovative food supplements that improve one's health, beauty and overall wellbeing. We believe that our products are only as good as our ingredients, so we travel the world to source the highest quality raw materials from the places where they are cultivated best. From farm to retail shelf…we are there every step of the way to ensure purity, potency and traceability of every ingredient, in every product we make.

We strive to put people first in all that we do, from the farmers we support to our in-house research and manufacturing team to our retail partners that believe in our products and finally our end consumer, who has trusted us in their journey to health.

GMP-Certified


Our products are manufactured under FDA regulations and comply with the current Good Manufacturing Practices (GMP). GMP ensures that all products are consistently produced and controlled according to the highest quality standards. GMP covers all aspects of dietary supplement manufacturing: from production and packaging, to storage and distribution.

Quality Assurance

In addition to our in-house quality control department, we use certified independent laboratories to test raw materials and finished products. Our extensive "Product Testing Program" assures that each and every Youtheory product has the identity, purity, strength and composition that appear on its label.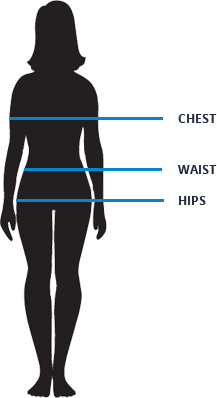 | size | chest(in.) | waist(in.) | hips(in.) |
| --- | --- | --- | --- |
| XS | 34-36 | 27-29 | 34.5-36.5 |
| S | 36-38 | 29-31 | 36.5-38.5 |
| M | 38-40 | 31-33 | 38.5-40.5 |
| L | 40-42 | 33-36 | 40.5-43.5 |
| XL | 42-45 | 36-40 | 43.5-47.5 |
| XXL | 45-48 | 40-44 | 47.5-51.5 |