Weider Prime Testosterone Support, 120 Capsules
Rp 424,058.60
Clinically Tested KSM-66 and Chromax
Description
Size Guide
Additional information
Reviews (0)
Description
Healthy Testosterone Support for Men† / With Clinically Tested Ingredients

Weider Prime® is a premium daily supplement for men.†


Each box of Weider Prime

®

 contains a 2 month supply of our premium testosterone support formula.

The formula supports:

Healthy Testosterone Levels †1
Improved Lean Muscle †2
Improved Cardiorespiratory Endurance †3
Powerful Ingredients in Weider Prime®

KSM-66™

KSM-66™ is a clinically tested Ashwagandha extract. In clinical testing, KSM-66™ improved testosterone levels in men.†1

Chromax®

Chromax has been clinically tested in over 35 double-blind placebo-controlled studies involving more than 2,300 subjects, mostly in the area of carbohydrate metabolism. Chromax® has been shown to help improve lean muscle mass with diet and exercise.†2

Bioperine®

Bioperine® is a patented form of piperine from black pepper. Based on Ayurveda medicine, piperine is considered a bioenhancer and works for a wide variety of ingested substances. In several small clinical studies, Bioperine was shown to increase the absorption of the following nutraceuticals: beta-carotene, CoQ10, resveratrol, vitamin B6, vitamin C, selenium and curcumin.†4 ,5 ,6 ,7 ,8 ,9

L-OptiZinc®, B6, B12, and D3

L-OptiZinc® is a patented l-methionine bound zinc complex. We've included zinc and vitamin D3 because preliminary clinical research also shows a strong correlation between cellular zinc and vitamin D deficiencies and low testosterone levels. The results from these small studies suggest that when zinc and vitamin D are supplemented in deficient male subjects, testosterone levels significantly improved. Vitamin B6 and B12 are known for their energy enhancement and cellular health support.✝10 ,11 ,12 ,13 ,14
Want more strength and overall vitality?

Testosterone is one of the hormones responsible for normal growth and development. It also affects lean body mass, energy and mood. It is the primary hormone responsible for male characteristics and muscle building. Normal levels will vary with age and individual health factors.

Bodily Systems Affected by Testosterone
BRAIN / FOCUS – Testosterone levels can affect mood, mental focus, memory and libido.
MUSCLE MASS – Helps build muscle strength and endurance.
KIDNEY – Stimulation of erythropoietin (essential hormone for red cell production).
LEAN BODY MASS – Testosterone improves body composition.
BONE – Adequate testosterone is important to maintain bone density and bone health.
Are You Experiencing Age-Related Testosterone Loss?

Losing testosterone as you age is normal for most men.

As men age they lose 1-1.25% of their total testosterone each year, typically starting after the age of 30.

Testosterone in men affects many things.

Potential effects of age-related low testosterone include:

Lower Energy
Increasing Abdominal Fat
Changes in Body Composition
Reduced Mental Focus
Reduced Strength
Less Lean Muscle
Dr. Raj on Testosterone and Feeling Younger

By Dr. Raj Bhakta, M.D. Board Certified, Internal Medicine

"When did I get old?"

This question is usually followed by "What can I do about it?"

As we age, our bodies (especially our hormone levels) go through changes that are part of the natural aging process. For men, the production of total testosterone and available levels of free testosterone decline.

Each man has his own unique hormone profile; and as we age, it is inevitable that it will change. It is only natural to want to regain whatever it is we feel we have lost.

Fortunately there are many methods we can use to help. But like anything else in life, we must develop a plan and take action … giving natural alternatives a try first.
Directions and Supplement Facts

Our formulation has not changed but the label may look different now. New FDA regulations are bringing changes to the Supplement Facts panel, including updated daily values, changes to units of measure and more. To help you understand the changes we have provided both the old and new Supplement Facts panel for your comparison below.
Suggested use: 

 2 capsules with food – morning or afternoon.

Other Ingredients: Gelatin Capsule (bovine), Silicon Dioxide, Magnesium Stearate

CONTAINS:  MILK

Cautions:

Do not use if inner seal under cap is broken
KEEP OUT OF REACH OF CHILDREN
Store at room temperature
If you have an allergic reaction please discontinue use & consult a physician
Consult a physician if you are taking any medications or have any medical conditions
Not intended for persons under 18
Do not use if you may become pregnant, are pregnant or nursing

Weider® – Trusted For More Than 70 Years

Weider® puts the quality and efficacy of our products above everything else.

Weider® has been an active nutrition company for over 70 years and is now based in Gilbert, Arizona. Our mission is to offer the best products nutritional sciences has to offer for living a longer, stronger and healthier life.
Since 1940, the Weider Family and Brand has developed innovative dietary supplements based on quality, science, knowledge and trust. Our philosophy is simple: Live better for yourself and your family.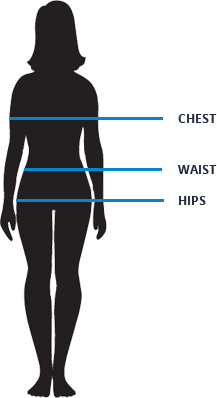 | size | chest(in.) | waist(in.) | hips(in.) |
| --- | --- | --- | --- |
| XS | 34-36 | 27-29 | 34.5-36.5 |
| S | 36-38 | 29-31 | 36.5-38.5 |
| M | 38-40 | 31-33 | 38.5-40.5 |
| L | 40-42 | 33-36 | 40.5-43.5 |
| XL | 42-45 | 36-40 | 43.5-47.5 |
| XXL | 45-48 | 40-44 | 47.5-51.5 |