webber naturals Complete Probiotic, 75 Vegetarian Capsules
Rp 339,218.60
This Item Is Only Available Online At Costco.com
One Per Day
8 Strains
30 Billion Active Cells Through Expiration Date
Description
Size Guide
Additional information
Reviews (0)
Description
Complete Probiotic = Optimum Digestive Health

Webber naturals Complete Probiotic helps support better digestion and regularity, healthy immune function, reduced problems due to occasional imbalances between good and bad bacteria in the intestinal tract, and enhanced metabolism of vitamins, minerals, and other nutrients.†1 ,2 ,3 ,4

Support for optimum digestive health

Trillions of microorganisms live naturally in your intestinal tract. Some bacteria are beneficial while others can cause problems when out of balance.

Webber naturals Complete Probiotic has 30 Billion Active Cells from 8 Healthy Probiotic Strains. Each capsule helps effectively replenishes the good gut bacteria, which in turn helps:

• Maintain overall digestive health†2 
• Boost proper balance of healthy bacteria†3 
• Control overgrowth of problem bacteria†3 
• Support immune function†4 
• Enhance absorption of vitamins and minerals†2
30 billion reasons to rely on webber naturals

Many things can disrupt the natural protective balance in your intestinal tract: antibiotics, travel, stress, food or water borne bad bacteria, or a diet too dependent on processed foods.

Unfortunately, an imbalance of the body's intestinal flora can lead to digestive upset.†2Research is showing that balanced gut bacteria are an essential part of healthy digestion, a healthy immune system, and overall health and well-being.5 ,6
Our non-GMO probiotic formula is superior because it provides 30 billion active cells∆of different healthy probiotic strains – Lactobacillus for the small intestine and Bifidobacterium for colon care. This formula contains 8 clinically studied strains of bacteria, including 6 species and 2 subspecies) that work together to help you regain or maintain the natural protective balance of bacteria in your intestinal tract.†3

With 30 billion active cells guaranteed through the expiration date, one capsule a day of webber naturals Complete Probiotic is all you need.

8 Clinically Studied Probiotic Bacteria Strains, 1 Per Day Potency
Why the right balance of bacteria is important

About 70% of the body's immune function is in the intestinal tract.

7 

That's why it's so important to promote the right balance of gut flora. Intestinal bacteria constantly interact with the tissues involved with immune function to help the immune system combat aggressive microorganisms.

†8 

Many individuals can benefit from improved gut flora, such as frequent travelers, people who work with the public, those with allergies, seniors, and those who eat a lot of convenience foods.

Good bacteria also help facilitate the absorption and utilization of key nutrients.1 Some actually help create B vitamins and other nutrients, such as Vitamin K, and play a role in the absorption of vitamin D, calcium, magnesium, and trace elements such as iron, copper and zinc.†9 ,10
IMMUNE FUNCTION: 70% located in the intestinal tract, 30% elsewhere in the body
What makes our product unique?

Probiotics can't do their job unless viability of the active microorganisms is maintained. Often probiotic products aren't effective because the probiotic cells don't survive the manufacturing process, shipping, or life on a store shelf – never mind the inhospitable conditions of the digestive system.

We use a specialized process to microencapsulate active living cells in our priobiotic products, which guarantees maximum activity up to the expiration date. And to ensure 30 billion active cells are available through the expiration date, webber naturals Complete Probiotic is manufactured with 75 billion active cells.

Thanks to our microencapsulation process, refrigeration of our Complete Probioticis beneficial, but not required.**
Optimize your health with probiotics

Some foods naturally contain probiotics due to the way they are traditionally prepared. Fermented dairy foods like yogurt, kefir, and aged cheeses, as well as sauerkraut, pickles, kimchi, and miso are sources of health promoting 

Lactobacillus

 and 

Bifidobacterium

bacteria.

Consuming 1-2 servings of these foods every day supports good digestive health.11 Plain or unsweetened yogurt is the more nutritious choice than flavoured yogurts due to added sugar in those products. Reducing added sugar is a positive step in maintaining and improving overall health.

For individuals who are lactose intolerant, are taking a course of antibiotics, or would like to optimize overall health and wellbeing, choosing a multi-strain probiotic like Webber Naturals Complete Probiotic can help correct an unhealthy imbalance for complete digestive system care, with guaranteed potency.

∆ Guaranteed potency up to the expiration date. 75 billion active cells at time of manufacture.
** No refrigeration required, if kept at or below room temperature (72°F). However, refrigeration will help ensure higher potency above the guaranteed 30 billion cells to expiration.
Suggested Use:

 1 capsule daily or as directed by a physician.

Other Ingredients: Vegetarian capsule (hypromellose, purified water), potato starch, inulin, magnesium stearate (vegetable grade), silicon dioxide, ascorbic acid.

Does Not Contain: artificial preservatives, color or sweeteners; no sugar, wheat, gluten, yeast, corn, egg, fish, shellfish, salt, tree nuts, or GMOs. Suitable for vegetarians.


Storage Precautions: Sealed for safety and freshness. For product freshness protect from heat and humidity. Avoid excessive heat.

Cautions: As with any supplement, consult your physician before use if you are pregnant, breastfeeding or trying to conceive, or if you are taking medication, have a medical condition, or anticipate a surgery. Keep out of reach of children.

‡(cfu) Colony Forming Units

Why choose webber naturals?

Our commitment to quality starts with our farms, where many of our ingredients are grown and carries on through every stage of development, formulation, and manufacture. We test all raw materials and finished products for quality, purity, and efficacy, paying close attention to every detail, so that you can focus on what really matters – your health.

Our product information specialists are waiting to answer any questions or comments you may have concerning Complete Probiotic.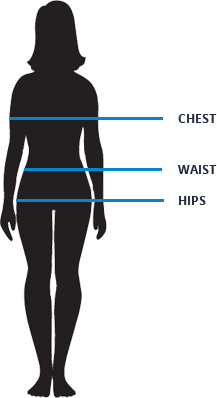 | size | chest(in.) | waist(in.) | hips(in.) |
| --- | --- | --- | --- |
| XS | 34-36 | 27-29 | 34.5-36.5 |
| S | 36-38 | 29-31 | 36.5-38.5 |
| M | 38-40 | 31-33 | 38.5-40.5 |
| L | 40-42 | 33-36 | 40.5-43.5 |
| XL | 42-45 | 36-40 | 43.5-47.5 |
| XXL | 45-48 | 40-44 | 47.5-51.5 |