trunature Pycnogenol 100 mg., 60 Vegetarian Capsules
Rp 494,758.60
This Item is Only Available Online at Costco.com
Extra Strength French Maritime Pine Bark Extract
Powerful Antioxidant Support
Supports Healthy Blood Pressure and Circulation
New Smaller Vegetarian Capsule
Description
Size Guide
Additional information
Reviews (0)
Description
Stock Up & Save offer is limited to 5 discounts per membership
Product details have been supplied by the Manufacturer, and are hosted by a third party.
Product Details
Over the past 40 years, Pycnogenol

®

 has been the subject of extensive research that has resulted in more than 100 published clinical studies and 300 scientific publications. This extensive research has shown that Pycnogenol

®

 is a non-toxic, powerful and effective antioxidant with a variety of health benefits:

Supports healthy blood pressure and circulation†
Delivers extensive antioxidant protection†
Supports joint health†

What are the Benefits of trunature® Pycnogenol®?

Healthy Blood Pressure and Circulation†
Pycnogenol® helps maintain healthy circulation by optimizing the release of chemicals from endothelial cells, cells that line arteries and veins, which can improve their function, improve blood flow and also contribute to maintaining healthy blood pressure.1 2 3 4

Supports Joint Health†
Pycnogenol® has been demonstrated, in many studies, to promote joint mobility, flexibility and to help relieve aching.5 6 Pycnogenol® has also been found to enhance joint comfort.5  6 A recent study showed that Pycnogenol® can improve joint performance and boost recovery in both recreational and serious athletes.6Pycnogenol® also reduced muscle cramping and pain during and after intense exercise.2
Trust the Source

Pycnogenol® French Maritime Pine Bark extract is extracted from the bark of mono-species pine trees grown exclusively in Les Landes de Gascogne forest in Southwest France. The forest is unspoiled and natural with no pesticides or herbicides. The premium quality of Pycnogenol® components comes from the fact that the bark is not subject to seasonal variations, unlike other plants, which makes it an ideal botanical source. The extraction process of Pycnogenol® is patented and complies with the highest quality standards. The manufacturing plant is GMP(1) compliant; and the production process does not include any toxic solvent.
Why are Antioxidants Important?

Antioxidants are substances that may protect cells in your body from free radical damage that can occur from exposure to certain chemicals, smoking, pollution, radiation, and as a byproduct of normal metabolism. Large amounts of antioxidants are found in fruits, vegetables, nuts, and whole grains; smaller amounts are found in meats, poultry and fish.

Pycnogenol® is rich in flavonoids and is one of the most powerful antioxidants.†Supplementation with Pycnogenol® has been shown to increase antioxidant capacity and improve ORAC (oxygen radical absorbance capacity).7
Supplement Facts

Other Ingredients: 

Hypromellose (Capsule), cellulose and magnesium stearate (vegetable source).

Suggested Use: Take one capsule one to two times daily with water at mealtime.

Free of: Sugar, Salt, Dairy, Eggs, Peanuts, Tree Nuts, Shellfish, Yeast, Wheat, Gluten, Corn, Preservatives, Titanium Dioxide, Artificial Colors and Flavors.Do not use if seal is broken.

Keep out of reach of children.
Store in a cool, dry place.
A Fresh Approach to Healthy Living

trunature® is a registered trademark of Costco Wholesale Inc. We guarantee the quality of each trunature® product offered online and in our warehouse locations. If you are not completely satisfied, your money will be refunded.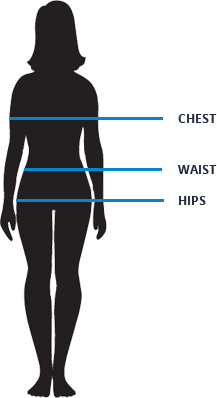 | size | chest(in.) | waist(in.) | hips(in.) |
| --- | --- | --- | --- |
| XS | 34-36 | 27-29 | 34.5-36.5 |
| S | 36-38 | 29-31 | 36.5-38.5 |
| M | 38-40 | 31-33 | 38.5-40.5 |
| L | 40-42 | 33-36 | 40.5-43.5 |
| XL | 42-45 | 36-40 | 43.5-47.5 |
| XXL | 45-48 | 40-44 | 47.5-51.5 |