trunature CRAN-MAX Cranberry 500 mg., 180 Veggie Capsules
Rp 254,378.60
One per Day Formula
Supports Healthy Urinary Tract
Antioxidant Support
Description
Size Guide
Additional information
Reviews (0)
Description
Stock Up & Save offer is limited to 5 discounts per membership
Product details have been supplied by the Manufacturer, and are hosted by a third party.
trunature® One Per Day Cran-Max® 500 mg
trunature® One Per Day Cran-Max® 500 mg— just one capsule per day provides 500 mg of cranberry concentrate. In addition to the convenience of a one per day formulation, we packed this product in veggie caps, eliminating animal sourced gelatin proteins which may be typically used in other products of this kind. Our product has a cleaner profile with no artificial colors or flavors, no gluten, no salt or sugar and no lactose.
Our trunature® One Per Day Cran-Max® 500 mg is:
• A scientifically studied dietary ingredient
• For a healthy urinary tract†
• With antioxidant support†
The use of cranberries is not new to those of us who live in the United States because they often grace our Thanksgiving tables in some form or another—like pies, tarts and jellies. Cranberries have had a key place in American culture as an important food, dye and medicine dating as far back as the 16th century.

One primary use of cranberries today is for supporting urinary tract function, which is a very important concern for some individuals. It was once thought that cranberries changed the pH of urine and that was the reason why cranberries were able to maintain urinary tract health. However, today, that theory has changed. It is suspected that cranberries may help prevent certain cells from adhering to urinary tract walls which support proper functioning.†

Cranberries also have antioxidant properties, which can be helpful to support general wellness.
trunature® One Per Day Cran-Max® 500 mg is highly concentrated (the latin name is Vaccinium macrocarpon) because the final formula is packed with whole fresh cranberries, which include solids, skins, seeds and concentrated juices. In fact, it takes 34 pounds of fresh cranberries to make 1 pound of Cran-Max®. Then, for further assurance, Cran-Max® is placed in a protective envelope to shield it as it travels through the body. The formulation has two exclusive features—Bio-Shield® and proanthocyanidins.

Bio-Shield®

One feature is Bio-Shield®, a patented technology that helps protect the cranberry actives through the digestive tract's environment—so the ingredients arrive where they need to be to help benefit you.† Due to the Bio-Shield®technology, the release and absorption of Cran-Max® is a slow process lasting over a 12 to 16 hour time period.

Proanthocyanidins

The other feature is proanthocyanidins, or PACs, that provide the beneficial antioxidant activity found in cranberries that help support a healthy urinary tract, fight free radicals and boost the immune system.† trunature®One Per Day Cran-Max® 500 mg veggie caps are standardized for 7% proanthocyanidins per veggie capsule.

The combination of Bio-Shield® and proanthocyanidins make trunature® One Per Day Cran-Max® 500 mg a beneficial product to take for the maintenance of the urinary tract function.†
Cranberries are available at local food stores and other retail locations as juices, jellies, teas, dried and fresh fruit, as well as being incorporated into other types of edible products. However, dietary supplements are a convenient way to be assured that you are getting a dose of cranberry goodness for urinary tract support every day.†

In fact, one Cran-Max® 500 mg dose is equivalent to 7 eight-ounce glasses of the leading Cranberry Juice.
Suggested Use: Adults – One veggie capsule daily with food as a dietary supplement.

NO ARTIFICIAL COLORS OR FLAVORS • NO GLUTEN • NO LACTOSE

WARNING: Pregnant or nursing women, individuals taking medication(s) or persons who have a health condition should consult their physician before using this product.

Keep out of the reach of children.

Store at 15° – 30° C (59° – 86°F).

Cran-Max® and Bio-Shield® are registered trademarks of Pharmachem Labs, Inc.
trunature® is a registered trademark of Costco Wholesale Inc. We guarantee the quality of each trunature® product offered online and in our warehouse locations. If you are not completely satisfied, your money will be refunded.
TRUNATURE® INFOLINE 1-800-428-8048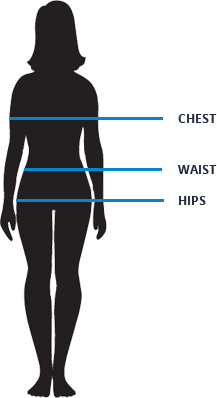 | size | chest(in.) | waist(in.) | hips(in.) |
| --- | --- | --- | --- |
| XS | 34-36 | 27-29 | 34.5-36.5 |
| S | 36-38 | 29-31 | 36.5-38.5 |
| M | 38-40 | 31-33 | 38.5-40.5 |
| L | 40-42 | 33-36 | 40.5-43.5 |
| XL | 42-45 | 36-40 | 43.5-47.5 |
| XXL | 45-48 | 40-44 | 47.5-51.5 |