Schiff MegaRed Omega-3 Krill Oil, Extra Strength 500 mg., 90 Softgels
Rp 367,498.60
This Item is Only Available Online at Costco.com
100% Pure Krill Oil, Phospholipid Omega-3
Supports 3 Markers of Cardiovascular Health
One Softgel per Day
Description
Size Guide
Additional information
Reviews (0)
Description
MegaRed® Extra Strength Omega-3 Krill Oil provides an optimal combination of Omega-3 fatty acids, phospholipids, and the powerful antioxidant astaxanthin to support heart health.

†Benefits:

500 mg of pure Omega-3 Krill Oil
Easily absorbed by the body
Just 1 small soft gel per day with no fishy odor or aftertaste
Supports 3 markers of cardiovascular health
Increases Omega-3 Index in just 30 days
Sustainably sourced from Antarctic krill
MegaRed is easily absorbed by your body unlike products which only contain fish oil. That's because the Omega-3 fatty acids in MegaRed are carried to the body's cells in phospholipid form, allowing for easy absorption.

MegaRed dissolves easily in your stomach—unlike fish oil, which floats on top. That means no fishy aftertaste. Regular fish oil supplements require you to take multiple pills daily.

MegaRed is much more convenient. One tiny softgel a day absorbs easily in the body.
Additional Information
The Omega-3 Fatty Acids and Astaxanthin in MegaRed Support Cardiovascular Health†

MegaRed provides an optimal combination of Omega-3 fatty acids DHA (docosahexaenoic acid) and EPA (eicosapentaeonic acid), essential fatty acids that may reduce the risk of coronary heart disease.1

Astaxanthin is a naturally-occurring carotenoid and powerful antioxidant. Its unique molecular structure makes it very efficient at neutralizing free radicals throughout the body, supporting overall cardiovascular health.† Each MegaRed 500 mg Extra Strength pill contains 25 mcg of Astaxanthin.
There are 3 types of Omega-3:

EPA (Eicosapentaenoic acid) — a long chain Omega-3 fatty acid found in cold water fish, algae and krill. Supports heart health and joint health.† MegaRed contains 64 mg of EPA per serving.
DHA (Docosahexaenoic acid) — a long chain Omega-3 fatty acid found in cold water fish, algae and krill. Helps support heart health and brain health.† MegaRed contains 30 mg of DHA per serving.
ALA (Alpha linolenic acid) — a short-chain Omega-3 fatty acid found in nuts and seeds. May help promote cardiovascular health.
Health Benefits of Omega-3s:• Promotes heart and vascular health†
• Helps maintain total cholesterol already within the normal range†
• Helps maintain healthy blood pressure levels that are already within the normal range†
• Supports joint health†
• May benefit cognitive function†
DIRECTIONS: As a dietary supplement, take one (1) softgel daily.

WARNING: People with shellfish allergy, coagulopathy or taking anticoagulants or other medications should notify their physician and be tested prior to taking dietary supplements.

NOTE: If pregnant, lactating or on prescribed medication, consult your physician before using this product.

KEEP OUT OF REACH OF CHILDREN.

STORE IN A COOL, DRY PLACE WITH LID TIGHTLY CLOSED.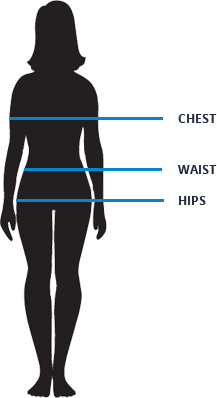 | size | chest(in.) | waist(in.) | hips(in.) |
| --- | --- | --- | --- |
| XS | 34-36 | 27-29 | 34.5-36.5 |
| S | 36-38 | 29-31 | 36.5-38.5 |
| M | 38-40 | 31-33 | 38.5-40.5 |
| L | 40-42 | 33-36 | 40.5-43.5 |
| XL | 42-45 | 36-40 | 43.5-47.5 |
| XXL | 45-48 | 40-44 | 47.5-51.5 |