Pure Alaska Omega-3 500 mg. EPA+DHA, 180 Softgels
Rp 310,938.60
This Item Is Only Available Online At Costco.com
Highly Concentrated Clinical Strength
Wild Caught, Certified Sustainable
Made in the USA
One per Day Mini Softgel
Description
Size Guide
Additional information
Reviews (0)
Description
Clinical Strength 

Alaskan Omega-3 500 mg EPA•DHA

 is a whole new kind of Omega-3 softgel. Made from food grade fish – Wild Alaska Pollock – caught in the clean, cold waters of the North Pacific and then molecularly distilled to concentrate the Omega-3s. Pure Alaska Omega Clinical Strength Alaskan Omega-3 500 mg EPA•DHA has an impressive list of features:

One mini-softgel delivers 500 mg Omega-3 Fatty Acids
100% of the target consumption level for EPA and DHA in just one mini-softgel1
Easier to swallow
Sustainably harvested
Made in the USA

Omega-3 fatty acids are found in seafood and are vital to the human body which cannot make these unique fats. Consumption of EPA and DHA Omega-3 fatty acids may reduce the risk of coronary heart disease.2,3†

Eating oily fish is the best way to get your Omega-3s (including EPA and DHA). The next best way is to take Pure Alaska Omega!

Our molecularly distilled fish oil offers an 85% Omega-3 concentration, with 80% being EPA and DHA. Each mini-softgel is filled with 625 mg of fish oil – 356 mg is EPA and 144 mg is DHA. That means you get 100% of what Mayo Clinic has stated is the combined target consumption level for EPA and DHA – 500 mg – in just one softgel.1
Getting higher doses

 of the Omega-3 fatty acids you want has always meant taking several regular-strength softgels throughout the day, or large hard-to-swallow softgels. That's changed, because now there's Clinical Strength 

Alaskan Omega-3 500 mg EPA•DHA

.

This product brings together a high concentration of EPA & DHA in a small, easy-to-swallow, one-per-day mini softgel. Maximize the delivery of Omega-3 fatty acids necessary to supplement a healthy diet.

It starts by using only fresh wild-caught Pollock from the cold, clean waters of Alaska. The fish oil extracted from these wild Pollock is then carefully refined to create a safe, high quality supplement.

The entire process of refining happens right here in the USA in an NSF Certified refining operation:

1. Pre-Treatment: Removal of any impurities via molecular distillation. 

2. Esterification: Natural Triglycerides are broken down into Ethyl Esters.

3. Distillation: EPA & DHA Omega-3 fatty acids are separated and concentrated.

4. Filtration: Removal of impurities along with odor and taste.

5. Packaging: Final high purity oil is ready to encapsulate into softgel form.
Most Omega fish oil products come from anchovies, sardines, mackerel, krill and other fish from around the world.

Wild Alaska Pollock fisheries are exceptional as they are managed and regulated by the State of Alaska, which puts conservation first, and only provides fishing opportunity once conservation objectives are met.

With Clinical Strength Alaskan Omega-3 500 mg EPA•DHA you know exactly what you're getting – a quality fish oil that is 100% sourced from wild Alaska Pollock sustainably harvested from cold, clean, pristine Alaskan waters, a source that's naturally low in impurities4such as mercury.
From harvest and extraction of the oil, to refining and softgel encapsulation, right up to final packaging, Pure Alaska Omega is 100% USA made.

That means total control of quality, consistency, potency, safety, and environmental impact. Pure Alaska Omega is a responsible supplement choice made right here in the USA by a company whose bond with the ocean runs deep.

Suggested Use:

 Take 1 mini softgel per day at mealtime.


Ingredients:

 Fish oil (as ethyl esters), mixed tocopherols (antioxidant), gelatin (bovine), glycerin, purified water.

Contains: Fish (Alaskan Pollock and Hake)

WARNING: If you are pregnant or nursing, taking medication, facing surgery, have bleeding problems, or undergoing any other treatment which may affect the ability of blood to clot, consult your physician before taking this product.

Keep out of the reach of children.

Questions? Call toll free 1-855-844-4367 or visit www.PureAlaskaOmega.com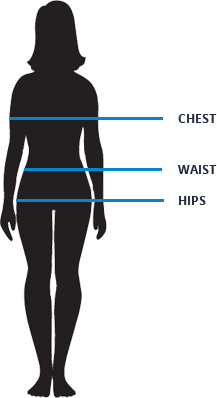 | size | chest(in.) | waist(in.) | hips(in.) |
| --- | --- | --- | --- |
| XS | 34-36 | 27-29 | 34.5-36.5 |
| S | 36-38 | 29-31 | 36.5-38.5 |
| M | 38-40 | 31-33 | 38.5-40.5 |
| L | 40-42 | 33-36 | 40.5-43.5 |
| XL | 42-45 | 36-40 | 43.5-47.5 |
| XXL | 45-48 | 40-44 | 47.5-51.5 |