OPTI-FREE PureMoist Multi-Purpose Solution, 28 Ounces
Rp 254,378.60
2 Bottles, 14 Ounces Each And 2 Lens Cases
HydraGlyde Moisture Matrix
Reconditions & Retains Moisture
All Day Comfort
Description
Size Guide
Additional information
Reviews (0)
Description
OPTI-FREE® PureMoist® Solution
Keeps lenses comfortable from morning 'til night

OPTI-FREE® Puremoist® is a multi-purpose contact lens solution that does more than just clean and disinfect your lenses. It also gives you all-day comfort thanks to HydraGlyde®Moisture Matrix, which surrounds your lenses in a cushion of moisture.
OPTI-FREE® is the #1 doctor recommended brand 1
 It's easy to see why OPTI-FREE® Puremoist® is the best choice for cleaning and disinfecting your contacts:

What it is: Proven to reduce lipids, Reconditions, Stores Lenses, Disinfects, Cleans, Rinses
Sterline Saline Solutions: Not intended to disinfect contact lenses
Typical Store Brand Multi-Purpose Solutions
OPTI-FREE Puremoist Multi-Purpose Solution: Cleans and disinfects with an exclusive dual disinfecting solution
OPTI-FREE® Puremoist® features our 2D dual disinfecting formula. Our exclusive ingredients – POLYQUAD® and ALDOX® – use their disinfecting power to reduce harmful microorganisms on your lenses. And that's a good thing, because those are the same microorganisms that can cause eye infections.

POLYQUAD and ALDOX Dual Disinfectants. Exclusive 2D Formula. Powerful disinfecting. 

OPTI-FREE® Puremoist® gives you all-day comfort thanks to the power of the HydraGlyde® Moisture Matrix. It surrounds your lenses in a cushion of moisture and creates a barrier that helps reduce deposits and debris. This keeps lens surfaces more hydrated and your eyes less irritated throughout the day.

HydraGlyde Moisture Matrix. Added moisture and comfort. 

If you want to know the best choice for clean, clear, comfortable contact lenses, ask an eye doctor. Chances are, they'll recommend the cleaning and disinfecting power and all-day comfort of OPTI-FREE

®

 Puremoist

®

. In fact, eye doctors recommend it to their parents more than any other brand of contact lens solution*.

*Based on a 2018 ProVoice Survey of U.S. Eye Care Professionals
The #1 doctor recommended multi-purpose solution. 
Package contains:Two 14 oz bottles of OPTI-FREE® Puremoist® Contact Lens Solution and two lens cases
It's easy to get clean, clear and comfy contact lenses with OPTI-FREE® Puremoist®. Here's how:

1. Wet each side of your contact lenses thoroughly with the solution. Rub the lens for 20 seconds.

2. Rinse each side of the lens for 10 seconds with a steady stream of the solution.

3. Fill your lens case with fresh OPTI-FREE® Puremoist®Solution.

4. Soak lenses in the closed case overnight. After at least 6 hours, your lenses will be ready to wear. (NOTE: if any debris remain on your lenses, rinse them with the solution before wearing.)

You can leave your contacts in the unopened case with OPTI-FREE® Puremoist® Solution for up to 30 days. After this time, you must clean and disinfect them with OPTI-FREE® Puremoist®Solution before wear.
How to care for your lenses

Use OPTI-FREE® Puremoist® and follow these tips for a better lens care experience:

Always wash, rinse, and dry your hands before handling your contact lenses
Be sure to use a proper lens case
Only use fresh contact lens solution when cleaning and storing your lenses. Never re-use old solution.
Pour out the used solution from the lens case and rinse it with fresh solution. Rinsing with tap water can expose your eyes to infection.
Keep the lens case dry between uses
Replace your lens case at least every 1-3 months
Clean and disinfect your lenses daily with OPTI-FREE®Puremoist®
Ingredients

OPTI-FREE® Puremoist® Solution is a sterile, buffered, aqueous solution containing sodium citrate, sodium chloride, boric acid, sorbitol, aminomethylpropanol, disodium EDTA, two wetting agents (TETRONIC® 1304 and HydraGlyde® Moisture Matrix [EOBO-41®– polyoxyethylene-polyoxybutylene]) with POLYQUAD®(polyquaternium-1) 0.001% and ALDOX® (myristamidopropyl dimethylamine) 0.0006% preservatives. HydraGlyde®Moisture Matrix is a proprietary multi-functional block copolymer that is primarily designed for wetting and lubricating silicone hydrogel lenses.

Warnings

You must follow product instructions. Failure to do so may lead to vision loss.
To avoid contamination, replace the cap after using and never touch the tip of the container to any surface.
Always replace your solution and contact lenses as directed.
OPTI-FREE® Puremoist® is not for use with heat (thermal) disinfection.
Store at room temperature.
Keep out of the reach of children.
OPTI-FREE Puremoist Package Insert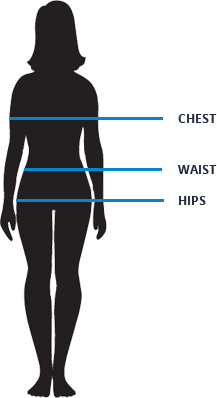 | size | chest(in.) | waist(in.) | hips(in.) |
| --- | --- | --- | --- |
| XS | 34-36 | 27-29 | 34.5-36.5 |
| S | 36-38 | 29-31 | 36.5-38.5 |
| M | 38-40 | 31-33 | 38.5-40.5 |
| L | 40-42 | 33-36 | 40.5-43.5 |
| XL | 42-45 | 36-40 | 43.5-47.5 |
| XXL | 45-48 | 40-44 | 47.5-51.5 |