Metamucil MultiHealth Fiber, Sugar Free, 260 Doses
Rp 452,338.60
Sugar Free Powder
100% Natural Psyllium Fiber
2 Bottles, 130 Doses Each
Description
Size Guide
Additional information
Reviews (0)
Description
About Metamucil® Orange Smooth Sugar Free
About Metamucil® Orange Smooth Sugar Free

• Power your health from the inside with Metamucil® Fiber Capsules
• A great way to add fiber and multi-health benefits to your day
• Helps maintain healthy blood sugar levels as part of your diet
• Metamucil contains 100% natural psyllium fiber
• Helps you feel less hungry between meals1
• Helps lower cholesterol to promote heart health2
• Promotes digestive health3
Maintains Healthy Blood Sugar Levels

Helps Lower Cholesterol
#1 Doctor Recommended Brand

With over 80 years as a psyllium fiber product, Metamucil is the #1 doctor3, pharmacist4 and gastroenterologist5recommended brand of fiber.

How Metamucil Works

Metamucil psyllium fiber forms a gel that traps some sugars and carbohydrates (carbohydrates are slowly metabolizes to sugars). When the gel moves down the intestine, trapped sugars are slowly released and absorbed into the body, helping maintain healthy blood-sugar levels. Bile acid reabsorption is inhibited. The gel also gently removes waste and cholesterol in the form of bile acids.
Supplement Facts & Dosing Instructions

Dosing Directions
Put powder into an empty glass and mix with 8 oz of water or other cool liquid. Stir briskly and drink promptly. Take up to 3 times daily.

New Users: Start with 1 serving per day; gradually increase to desired daily intake. You may initially experience changes in bowel habits or minor bloating, as your body adjusts to increased fiber intake.
Bulk-forming fibers like psyllium husk may affect how well medicines work. Take this product at least 2 hours before or after medicines.

Uses
For Feeling Less Hungry Between Meals
Adults 12 yrs. and over: Two rounded tablespoons in 8 or more ounces of liquid between meals, up to 3 times daily.

For Lowering Cholesterol To Promote Heart Health
Adults 12 yrs. and over: One rounded tablespoon in 8 ounces of liquid, 3 times daily.

For Maintaining Healthy Blood Sugar Levels
As Part of Your Diet Adults 12 yrs. and over: One rounded tablespoon in 8 ounces of liquid, 3 times daily. Consult your doctor before use if you are currently using medication to control your blood sugar levels.

For Promoting and Maintaining Digestive Health
Adults 12 yrs. and over: One rounded tablespoon in 8 ounces of liquid up to 3 times daily for fiber supplementation. For occasional constipation and to help promote and maintain regularity. For children under 12, consult a doctor. Important Information: • Store at room temperature tightly closed to protect from humidity • Keep our of reach of children NOTICE: Mix this product with at least 8 oz (a full glass) of liquid. Taking without enough liquid may cause choking. Do not take if you have difficulty swallowing.

Allergy Alert: This product may cause allergic reaction in people sensitive to inhaled or ingested psyllium.

Contact your doctor BEFORE USING this dietary supplement if you have recently experienced a sudden change in bowel habits persisting for 2 weeks, abdominal pain, nausea or vomiting.

STOP USING this dietary supplement and as a doctor if constipation lasts more than 7 days or rectal bleeding occurs. These may be signs of a serious condition.
Disclaimers
2Diets low in saturated fat and cholesterol that include 7 grams of soluble fiber per day from psyllium husk, as in Metamucil, may reduce the risk of heart disease by lowering cholesterol. One adult serving of Metamucil powder has 2.4 grams of this soluble fiber.
3Among recommendations in a Symphony Health Solutions survey 2015 (OTC therapeutic fiber category)
4Base on Pharmacy Times 2015 survey (fiber supplements and laxatives – bulk-fiber and cholesterol management categories)
5Among recommendations in a Symphony Health Solutions survey 2015 (OTC therapeutic fiber category)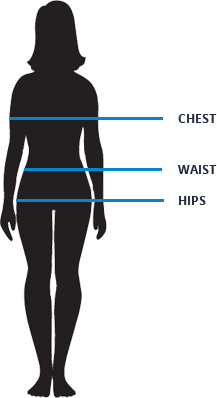 | size | chest(in.) | waist(in.) | hips(in.) |
| --- | --- | --- | --- |
| XS | 34-36 | 27-29 | 34.5-36.5 |
| S | 36-38 | 29-31 | 36.5-38.5 |
| M | 38-40 | 31-33 | 38.5-40.5 |
| L | 40-42 | 33-36 | 40.5-43.5 |
| XL | 42-45 | 36-40 | 43.5-47.5 |
| XXL | 45-48 | 40-44 | 47.5-51.5 |