Kirkland Signature Naproxen Sodium 220 mg., 400 Caplets
Rp 176,608.60
Compare to Aleve Active Ingredient
8-12 Hour Pain Relief
Pain Reliever/Fever Reducer (NSAID)
Description
Size Guide
Additional information
Reviews (0)
Description
Kirkland Signature Naproxen Sodium Tablets USP, 220 mg active ingredient is 220 mg of Naproxen Sodium and may be used as a pain reliever/fever reducer for adults and children 12 years and over.

Kirkland Signature Naproxen Sodium Tablets USP, 220 mg are a nonsteroidal anti-inflammatory drug (NSAID) and a gluten free product with strength to last 12 hours.

Kirkland Signature Naproxen Sodium Tablets USP, 220 mg should be taken in the smallest effective dose.

Pain


Muscles, bones and joints are vulnerable targets for pain to attack. Chronic pain may begin with an injury or illness, but could also originate with anything from a bad mattress to arthritis. It is the continual firing of the pain signals.

Acute pain acts as an alarm such as with a bee sting or stubbing your toe and can last a few moments or for longer.

NSAIDS
NSAIDS (Nonsteroidal Anti-Inflammatory Drugs) relieve pain by reducing the production of hormone-like substances (prostaglandins) that cause pain.

Acetaminophen
Acetaminophen relieves pain by talking to the area of the brain that receives the pain signals.

Pain Management


Exercise may help with chronic pain as it keeps a person more active and releases endorphins, the body's natural pain blocker.

Not getting enough sleep can make pain worse or pain can prevent a good night's sleep. Practicing good bed time habits by going to sleep and waking up on a regular schedule may be helpful.

Good distractions such as playing a game, reading or conversation with friends can also help relieve pain.

Fatty meats, wine and cheese may be foods that trigger pain in some people. Keeping a food diary and eliminating certain types of food can help determine if that is the case.

Other activities that may help relieve pain are yoga, strength training, and deep breathing.
When you choose to purchase Kirkland Signature medications for your household, you can do so with complete confidence. All of Costco's Kirkland Signature over-the-counter medications are the generic version of their national brand counterparts. Kirkland Signature Brand products are subject to the same manufacturing standards mandated by the FDA, just like the leading national brands. Kirkland Signature OTC items work as well as the national brands and our products also deliver significant value and savings.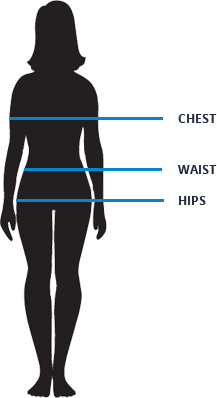 | size | chest(in.) | waist(in.) | hips(in.) |
| --- | --- | --- | --- |
| XS | 34-36 | 27-29 | 34.5-36.5 |
| S | 36-38 | 29-31 | 36.5-38.5 |
| M | 38-40 | 31-33 | 38.5-40.5 |
| L | 40-42 | 33-36 | 40.5-43.5 |
| XL | 42-45 | 36-40 | 43.5-47.5 |
| XXL | 45-48 | 40-44 | 47.5-51.5 |