Kirkland Signature Allergy Medicine 25 mg., 600 Minitabs
Rp 97,424.60
Antihistamine Allergy Relief
Contains Diphenhydramine HCl 25mg.
Compare to Benadryl Allergy Ultratab
Description
Size Guide
Additional information
Reviews (0)
Description
About Kirkland Signature Brand Allergy Medicine

Kirkland Signature Allergy Medicine Tablets active ingredient is Diphenhydramine 25mg, an easy to swallow antihistamine that relieves sneezing, runny nose, itchy throat, watery eyes and other allergy symptoms in adults and children 12 years and older.Antihistamines temporarily reduce the effects of the natural chemical histamine in the body and the symptoms caused by hay fever and other upper respiratory allergies.
Understanding Allergies

Allergies are the 6th leading cause of chronic illness in the USA and affect more than 50 million people. An allergy occurs when the body's immune system reacts to a harmless foreign substance. The substances that cause allergic reactions are allergens. When someone has allergies, their immune system produces an antibody called histamine and these antibodies create a medical reaction to allergens. The symptoms that result are an allergic reaction such as sneezing, itchy, watery eyes and runny nose.

Avoiding Allergies
While not always easy to do, it is very important to know your allergens, avoid contact with allergen and if you are on medication, to take it as prescribed by your doctor to manage your allergies. Around the home, try these simple tips: vacuum regularly and use a HEPA (high-efficiency particulate air) filter: Wash surfaces regularly cleaning moldy areas and surfaces: Use a dehumidifier.

People with upper respiratory allergies contend with this chronic illness 365 days a year and exist everywhere:

Spring – pollens from trees
Summer – grass & molds
Fall – Ragweed, mold on leaves
Winter/Indoor & Year Round – Dust mites, mold & mildew, pet dander

Anaphylaxis – A Severe Reaction
Anaphylaxis is a severe and immediate allergic reaction that occurs when the immune system reacts to a foreign substance that may cause death. One in 50 people in the United States is affected by Anaphylaxis. This reaction can be triggered by any substance; however, it is most often caused by foods, insect stings or bites, latex and medications.
Is Kirkland Signature Brand Allergy Medicine Right for You?
Kirkland Signature Brand Allergy Medicine contains the antihistamine Diphenhydramine HCl that reduces the effects of natural chemical histamines in the body. Histamines can produce symptoms of sneezing, itchy, watery eyes, and runny nose. Diphenhydramine HCl is used to treat sneezing, runny nose, watery eyes, hives, skin rash, itching, and other cold or allergy symptoms. Before taking this medication, please consult a doctor or pharmacist. Drowsiness or dizziness may occur and avoid alcoholic drinks, sedatives or tranquilizers.
Drug Facts and Directions

Directions

Take every 4 to 6 hours, or as directed by a doctor
Do not take more than 6 times in 24 hours

• Adults and children 12 years and over – 1 to 2 tablets

• Children 6 to under 12 years – 1 tablet

• Children under 6 years – Do not use
Kirkland Signature's Commitment to Delivering Quality & Value
When you choose to purchase Kirkland Signature medications for your household, you can do so with complete confidence. All of Costco's Kirkland Signature over-the-counter medications are the generic version of their national brand counterparts. Kirkland Signature Brand products are subject to the same manufacturing standards mandated by the FDA, just like the leading national brands. Kirkland Signature OTC items work as well as the national brands and our products also deliver significant value and savings.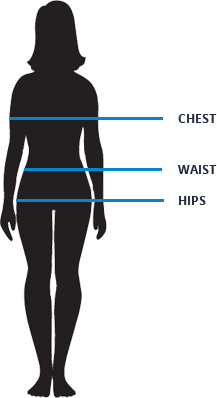 | size | chest(in.) | waist(in.) | hips(in.) |
| --- | --- | --- | --- |
| XS | 34-36 | 27-29 | 34.5-36.5 |
| S | 36-38 | 29-31 | 36.5-38.5 |
| M | 38-40 | 31-33 | 38.5-40.5 |
| L | 40-42 | 33-36 | 40.5-43.5 |
| XL | 42-45 | 36-40 | 43.5-47.5 |
| XXL | 45-48 | 40-44 | 47.5-51.5 |