Florastor Daily Probiotic 250 mg., 120 Capsules
Rp 749,278.60
This Item is Only Available Online at Costco.com
100 Count Bottle + 20 Count Blister Pack
Maintains Intestinal Flora Balance
Promotes Intestinal Health
Features a Unique Strain with Larger, Stronger Cells Than Other Probiotics and Over 60 Years of Use and Research
Description
Size Guide
Additional information
Reviews (0)
Description
Stock Up & Save offer is limited to 5 discounts per membership
Product details have been supplied by the Manufacturer, and are hosted by a third party.
Product Details

Florastor® is a daily probiotic supplement that strengthens your digestive balance and supports a healthy immune system by promoting favorable intestinal flora.†1 ,2
Florastor® is the only probiotic with Saccharomyces boulardii lyo CNCM I-745, a unique and proven probiotic strain with over 60 years of use and research worldwide. Florastor also features the following:
Appropriate for the whole family ages two months and up†*3 

Non-GMO
Resistant to common antibiotics†4 ,5 ,6
Travel friendly (no refrigeration required)
Appropriate for people with lactose intolerance†7

WHAT YOU GET:  100 capsule bottle for everyday use, PLUS 20 capsules in blister packs for when you're away from home!
As the only probiotic with Saccharomyces boulardii lyo CNCM I-745, Florastor offers unique advantages you won't find with many other probiotics.
Helps absorb water and nutrients†7 
Florastor helps increase the production of three digestive enzymes: sucrase, maltase, and lactase. An increase in these digestive enzymes helps break down dietary sugars which improves the absorption of water and nutrients in your small intestine.
Helps break down carbs/fibers†8 
Florastor improves levels of fecal butyrate by 60% (the short-chain fatty acid preferred by colon cells for energy). Healthy colon cells help your body stay hydrated by re-absorbing water in the colon.
Supports a healthy immune system†2 
Over 70% of your immune system is located in your digestive tract. Florastor not only strengthens your digestive balance for increased immune support, but it also stimulates the production of immunoglobulin A (IgA), the primary antibody in your digestive tract that defends against infections.
Works with common antibiotics†4 ,5 ,6 
Antibiotics kill both the good and bad bacteria in your digestive tract. Florastor is genetically resistant to common antibiotics and continues to work during antibiotic use.
Florastor complements your active lifestyle by strengthening your digestive balance and supporting a healthy immune system.†1 ,2 When you have healthy digestion, you have greater freedom to engage in the activities you love.
Whether you're training for a marathon or pushing your mind and body to new limits on the yoga mat, Florastor helps to keep you driven, confident, and strong.
This is what it means to Be Biotic.
Suggested Adult Use:
Maintain the balance of intestinal flora†:
• One capsule 1–2 times daily (total of 500 mg per day can be divided into 1–2 intakes).
Promote intestinal health†:
• Two capsules 1–2 times daily (total of 1000 mg per day can be divided into 1–2 intakes) for thirty days.
*Do not give capsule to children; open the capsule and sprinkle contents on food or in liquid.
Do not refrigerate
Keep out of reach of children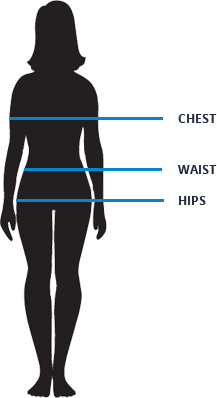 | size | chest(in.) | waist(in.) | hips(in.) |
| --- | --- | --- | --- |
| XS | 34-36 | 27-29 | 34.5-36.5 |
| S | 36-38 | 29-31 | 36.5-38.5 |
| M | 38-40 | 31-33 | 38.5-40.5 |
| L | 40-42 | 33-36 | 40.5-43.5 |
| XL | 42-45 | 36-40 | 43.5-47.5 |
| XXL | 45-48 | 40-44 | 47.5-51.5 |