EcoDrink Complete Multivitamin Drink Mix, 30 Packets
Rp 296,798.60
This Item is Only Available Online at Costco.com
Antioxidants, Nutrients, Electrolytes
31 Highly Absorbable Vitamins, Minerals, Nutrients
100% Natural Flavors & Colors
Berry, Orange, Peach Mango or Blueberry Pomegranate Flavors
Description
Size Guide
Additional information
Reviews (0)
Description
EcoDrink® – Thirst Quenched. Nutrients Delivered.

EcoDrink® Multivitamin Stick Packs transform water into a delicious, refreshing way to hydrate and rapidly deliver the essential vitamins and minerals your body needs – for balanced energy, immune system health, muscle recovery, and so much more.†

The multivitamin that really refreshes

EcoDrink® Multivitamin Stick Packs

 are formulated to support your active lifestyle, with 28 absorbable vitamins, minerals and key nutrients.

†

 Compare our formula to the leading brands of vitamin water, sports drinks and other performance beverages:

3x More Electrolytes To Keep You Hydrated
5x More Powerful Than Leading Vitamin Water Brands
3x More Electrolytes Than Leading Sports Drinks
5x More Antioxidants Than Leading Immune Boosting Drinks
No Sugar, No Sodium

EcoDrink® Multivitamin Stick Packs refresh and revitalize – without sugar or stimulants – and come in four flavors that are so good you may forget you're drinking a multivitamin!

Mineral Support / Promotes Hydration / Immune Support† / Bone Strength† / ZERO Sugar or Caffeine / NO Gluten, Artificial Flavors or Colors
While 

EcoDrink® Multivitamin Stick Packs

 are providing your body with refreshment and vital hydration, they also provide a daily multivitamin and mineral formula that may help promote:

Heart Health: With significant levels of Vitamins B6, B12, C, E, Folic Acid, Calcium, and Magnesium; EcoDrink, important nutrients for a healthy cardiovascular system.†

Healthy Immune System: EcoDrink provides the antioxidant protection of Vitamins A, C, E, Selenium, Alpha Lipoic Acid, Green Tea, Lutein, Lycopene and Zeanxanthin.†

Healthy Eyes, Joint and Skin: Our blend of Vitamins A, C, E, Biotin, Folic Acid, Selenium, Lutein, and Zeaxanthin can help keep you looking and feeling your best!†

Bone Health: High levels of absorbable Calcium and Vitamin D are important nutrients for maintaining bone health.†

28 absorbable vitamins, minerals & nutrients

See for yourself how EcoDrink® Multivitamin Stick Packs compare to the leading vitamin waters and drink mixes.

With EcoDrink® Multivitamin Stick Packs you get:

More nutrients overall
More antioxidants
More electrolytes
Consistently higher Daily Values
And all with far fewer calories, carbs and sugars!
Peach Mango / Blueberry Pomegranate / Orange / Berry

Directions and supplement facts

Recommended dose:

 Ages 4 – 13, one half (½) packet daily. Ages 14 and up, one (1) packet daily. Do not exceed suggested use.

Directions: Add cold water to fill line on bottle (approximately 16 oz.), pour packet into bottle, screw on cap, shake and drink. Use less powder for a lighter flavor. For best results, add ice.

WARNING: If you are pregnant, or have health concerns, please consult your physcian before taking this, or any other nutritioinal supplement.

Keep out of reach of children.

Store in a cool, dry place.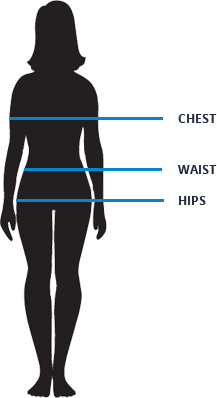 | size | chest(in.) | waist(in.) | hips(in.) |
| --- | --- | --- | --- |
| XS | 34-36 | 27-29 | 34.5-36.5 |
| S | 36-38 | 29-31 | 36.5-38.5 |
| M | 38-40 | 31-33 | 38.5-40.5 |
| L | 40-42 | 33-36 | 40.5-43.5 |
| XL | 42-45 | 36-40 | 43.5-47.5 |
| XXL | 45-48 | 40-44 | 47.5-51.5 |